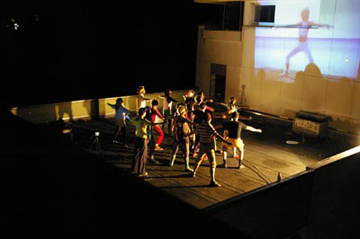 PHOTO: YANNICK RADEKE

Right on time for the Betonale the Sproutlings are shaping up! A behind like Claudia Schiffer? All doable with Dennis formidable Workout Video. Some people were especially talented keeping up the steps while others, oh well, let´s leave them dignity. Costumes all original 80ies. Spandex, headbangs, pink and such.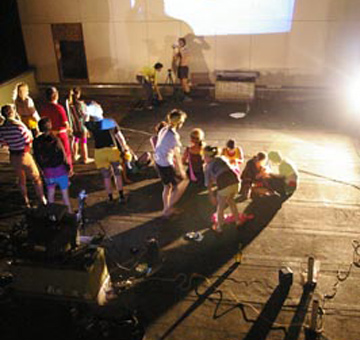 PHOTO: YANNICK RADEKE
Yeah. Soon you can order the SproutMadeShapeUp Video via Internet. We believe.