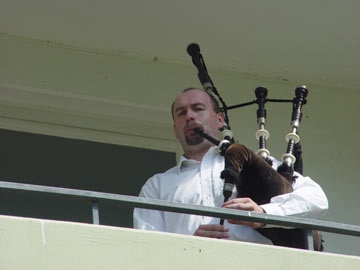 PHOTO: HARTMUT VOGEL
The sound of the bagpipe player whirled through the broken window: a perfect opener for the beginning of a new, yet temporary (and very experimental) republic. URDRÜ, the German columnist, greeted the project with wit/words and wished it a happy sprouting.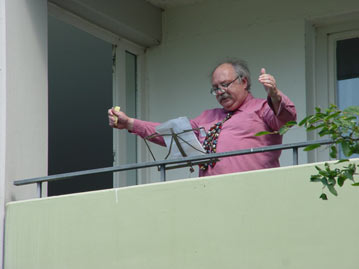 PHOTO: HARTMUT VOGEL


He spoke to a receptive crowd.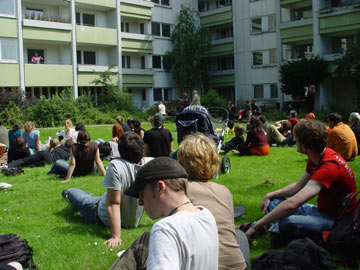 PHOTO: HARTMUT VOGEL


As TV was late for the event they restaged the setting. "A perfect example of how reality is altered for media´s sake", as URDRÜ remarked. Still he patiently cooperated.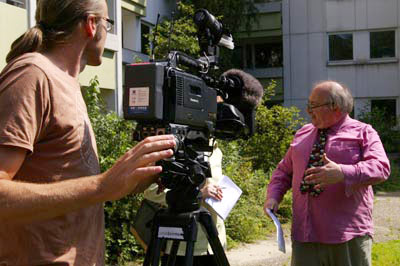 PHOTO: YANNICK RADEKE


A great start for our adventure sprout.