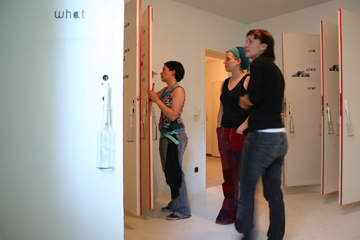 PHOTO: ALEXANDER KUTSCH
On Saturday was the grand opening of the Sproutbau postoffice, the walkable mailbox. Riikka and Katrin created this important spot as a communication center where people leave each other messages and notifications. This room is for introductional purposes of the participants. Here you let people know where you live and what you do in Sproutbau.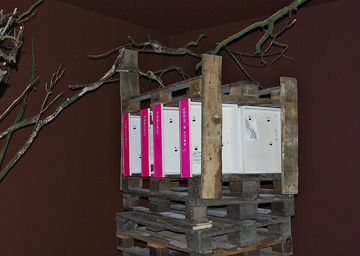 FOTO: KAI-UWE KAUP
Reusing old kitchen drawers you can post special events in one of the daily boxes.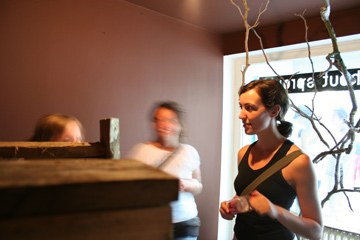 PHOTO: ALEXANDER KUTSCH
On windless days you can enter the postoffice from both sides, from the garden and from the entrance level of Sproutbau. This makes it an ideal place for hot and spicey news, gossip and important notes.