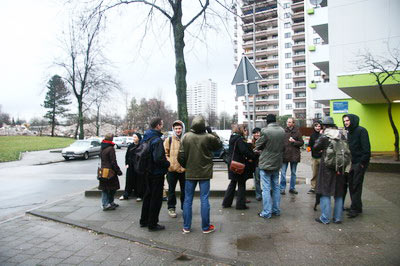 ALL PHOTOS BY: DANIEL SCHNIER
On Saturday 19th a group of Sproutfarmers gathered to take a look at the rubbles of Sproutbau. It was an eerie sight seing the building have standing, half in debris.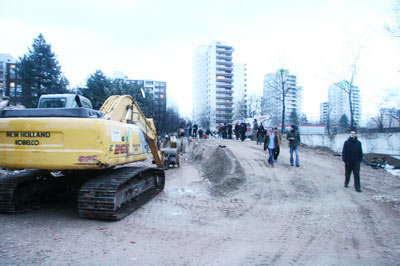 Despite the surrounding fence we could get in easily. The garden and garage were all gone, as well as house 46 and part of house 48.
The have ripped off the white asbesto pannels from the walls, they have etched out the floor tiles. All asbesto crab was collected in huge white plastic bags.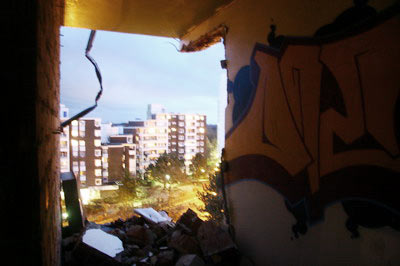 Still you could walk up all the floors. What you see on the photo above is the seventh floor, coming right out of the stairway. To the right is Mr. Dohm´s old apartment, while to the left you see this hole into what has formerly been the café.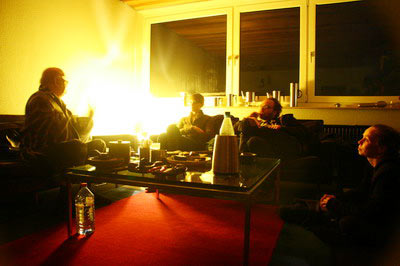 A group of us then visited Mr. Dohms in his new apartment. He has settled in now, but believes to be fully ready with everything around Easter. He promised to hold an Easter party. By then all the remains of Sproutbau will have be gone.